Leaders and Professionals Coming Together
4 – 7 September 2022, Pullman Melbourne on the Park, Melbourne
Leaders and Professionals Coming Together
4 – 7 September 2022, Pullman Melbourne on the Park, Melbourne
Key Dates
Abstract Submission Deadline (midnight AEDT):
3 June 2022 (there will be no further extensions after this date)
Authors advised of Submission Outcome:
17 June 2022
Authors have option to upgrade Extended Abstract:
24 June 2022
Speaker Registration Deadline:
3 July 2022
Earlybird Registration Closes:
3 July 2022
Conference dates:
4-7 September 2022
Express Your Interest
Fill in the expression of interest form to be kept up to date with information on the PIANC APAC 2022 Conference
Destination
The 2nd Biennial PIANC APAC Conference will be held at the Pullman Melbourne on the Park, Melbourne CBD.
Message from the Conference Organising Committee
PIANC APAC is the biennial forum for all PIANC members from Asia Pacific and beyond focusing on harbours, ports and recreational boating in the region. Non PIANC members are also welcome. The inaugural PIANC APAC Conference was held in Fremantle, WA in December 2020.
Our conference theme "Leaders and Professionals Coming Together" reflects PIANC's mission to bring together ports, harbour and recreational boating professionals and ideas to an international forum, and the opportunities for our members to become leaders in the industry. As our first opportunity to come together in person for a couple of years, we hope you'll join us.
PIANC APAC 2022 will bring together engineers, planners, scientists and researchers to focus on the technological, scientific, policy, planning, design and operational issues related to our diverse and developing ports, harbours and recreational boating facilities. The second in an eminent conference series, PIANC APAC 2022 follows on from the success in Fremantle, Western Australia and will be hosted in the lively city of Melbourne, Victoria.
The 2nd Biennial PIANC APAC Conference will be held from 4-7 September 2022 at the Pullman Melbourne on the Park, Melbourne CBD. During the Conference, PIANC APAC 2022 will incorporate concurrent streams facilitating the opportunity for discussion and networking. A trade exhibition will host the Welcome Reception as well as all morning tea, afternoon tea and lunch breaks. A Gala Dinner is planned with multiple PIANC awards to be presented.
Technical tours will also showcase some of the most interesting and innovative developments in the Australian maritime sector.
Port Melbourne Boat Tour
On the doorstep of Melbourne is one of Australia's largest and busiest container ports. Over its time throughout the history of Australia the Port of Melbourne has grown and evolved to become the expansive facility it is today. This tour will give you the opportunity to experience the port by boat with like-minded peers in the ports and coastal industry. Experience the port in operation, hear the history, and see evolution of the infrastructure from Swanson dock to Station Pier, as well as VICT, the newly built and innovation focused container terminal pioneering autonomous cargo handling.
Port Infrastructure Technical Tour
Sealite is a world leader in the design and manufacture of marine aids to navigation (AtoN) equipment including Marine Lighting, Navigation Buoys, Marine Floats, Port Entry Lighting systems, Lighthouse Lighting Equipment and Monitoring and Control systems software. They provide solutions and equipment which is implemented in ports, coasts, inland waterways as well as for aquaculture and offshore wind energy projects. The tour will involve a bus trip to the Sealite facility on the Mornington Peninsula where all design and production occurs for many of the AtoN used across Asia Pacific.
We look forward to seeing you in Melbourne in September!
Organising Committee
Laurence Benn (Chair), Principal Engineer, OMC International Board Member, PIANC ANZ
Ron Cox (Technical Program), Honorary Associate Professor, Civil and Environmental Engineering, UNSW Board Member, PIANC ANZ
Neil Lawson (Treasurer), Honorary Vice President, PIANC International Managing Director, Neil Lawson and Associates, Board Member, PIANC ANZ
Matt Primer, Principal Consultant, Wavelength Consulting
Lucas Bresolin, Structural Engineer, WGA
Chris Carboon, Senior Consultant, Jacobs Board Member, Board Member PIANC ANZ
Mark Bennet, Consulting Engineer, OMC International YP Rep, PIANC Vic Chapter
Stuart Christie, Ports Victoria
Luke Campbell, Director, WGA Board Member, PIANC ANZ
Glenn Brine, Senior Asset Manager – Marine Infrastructure, Asset Management, Port of Melbourne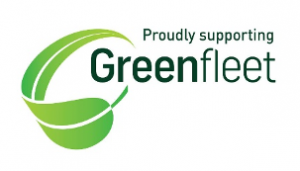 The PIANC APAC 2022 Conference is proud to be partnering with Greenfleet to take climate action and offset our carbon emissions through native reforestation.
Greenfleet is a leading not-for-profit environmental organisation committed to protecting our climate by restoring our forests. Greenfleet plants native biodiverse forests to capture carbon emissions and help fight the impacts of climate change. Since 1997, Greenfleet has planted over 10 million trees across over 500 forests in Australia and New Zealand. As they grow, Greenfleet forests absorb carbon emissions, improve soil and water quality, and restore habitat for native wildlife, including many endangered species. Greenfleet forests are also legally protected for up to 100 years, ensuring they can grow for future generations. Through practical climate action, Greenfleet is growing hope for our climate. Learn more at: www.greenfleet.org.au
Special thanks to Jackie Spiteri for coordinating this initiative, which has been proudly sponsored by both PIANC ANZ and Sustainable ESG.